Baby wipes Case Rectangle Opening (Custom Made)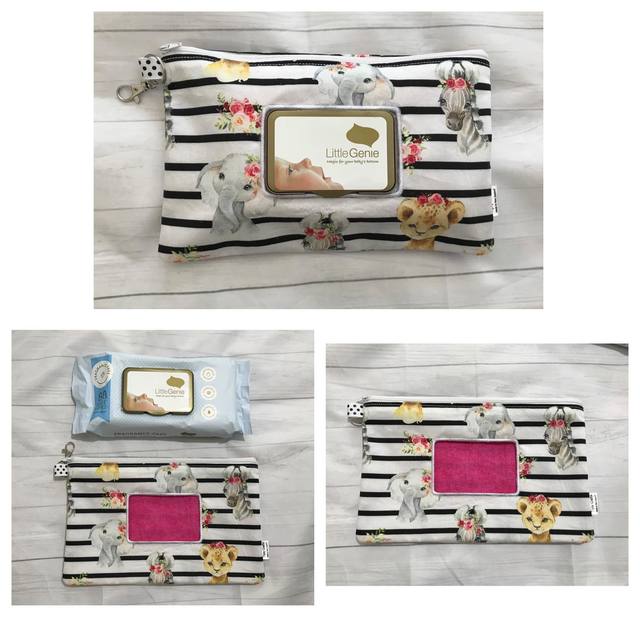 Baby wipes case, large enough to fit a full 80 wipes packet of Little Genie, Pams or similar brand wipes packet with the rectangular lid . Put in a smaller pack of wipes and theres room for a couple of nappies in there too, choose fabric you would like it made in from the cotton fabric album.
WIPES NOT INCLUDED, FOR DEMONSTRATION PURPOSES ONLY.